The mountain lifestyle awaits you!
Wakefield : Custom-built luxury in the great outdoors!
For a long time you've thought of settling down in a spacious home in a natural setting, near a lake or vast forests. Whether your current residence no longer meets your needs or you simply want to pamper yourself, take a close look at prefabricated homes!
With its contemporary and northern look, this Scandinavian model was specially deigned for lovers of wide open spaces... and luxury! No doubt it will allow you to make the most of your new site.
Very popular for the past few years, this style stands out for its warm minimalism, clean lines and timeless design.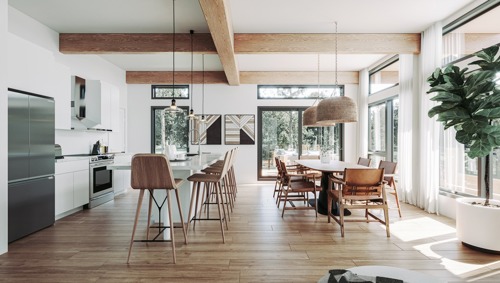 Discover this charming model, which has full potential to be custom designed!
The Wakefield model is laid out according to the Danish lifestyle philosophy, which calls for simplicity, balance and warmth in everyday living. Through this art of living, Scandinavians perceive their living space as a place for relaxation, where comfort and happiness are a priority, without compromise.
The Wakefield's open area tends to be patterned on the Danish lifestyle, because it prefers exchanges, favours circulation and is in perfect harmony with nature.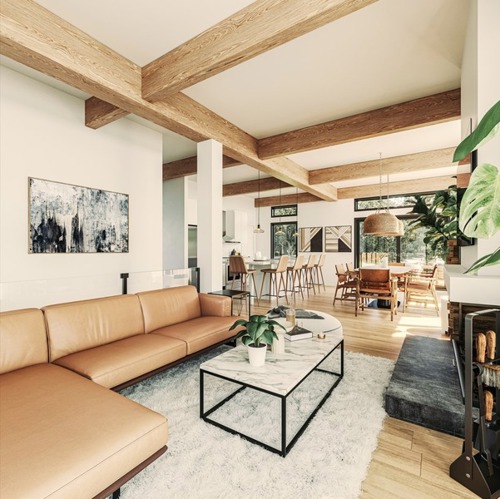 No need to go into remote exile to fully appreciate the mountain lifestyle!
Make a new start Scandinavian-style with your new Wakefield model.